So 4.12.22 | 17.00 Uhr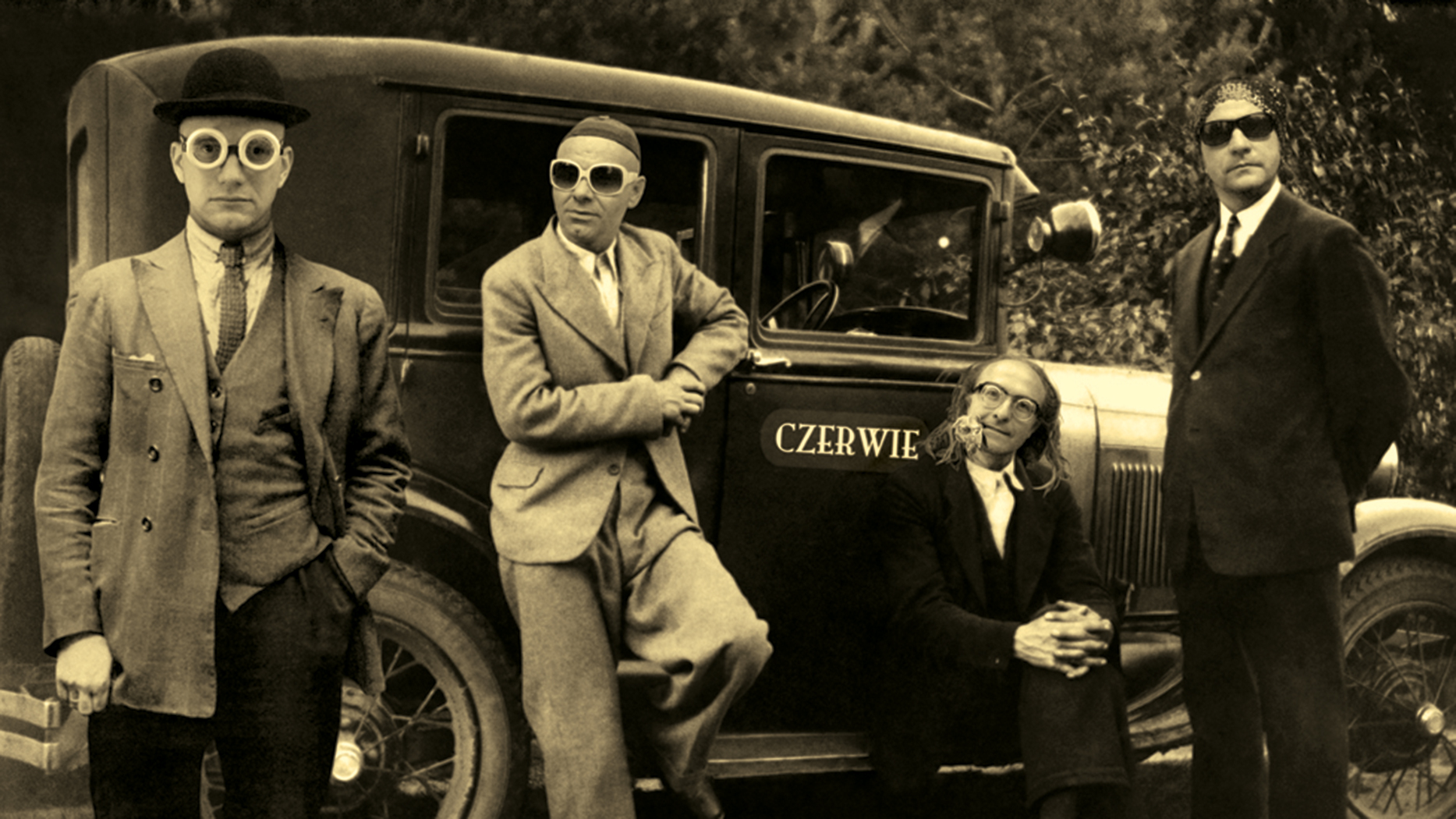 "Film und Musik -Brücke zwischen verschiedenen, aber gleichen Kulturen"
Film: "Nosferatu"
Friedrich Wilhelm Murnaus berühmter Stummfilm-Klassiker Deutschland: 1921
Musik: Czerwie Polen 2022
CZERWIE – an independent Polish group, which presents the sounds from the borderline between pop, rock and ethno- music, but also film and the theatre of the absurd scenes.
Czerwie have already been known at the International Malta Festival in Poznań, Colours of Ostrava in Czech Republic, Hippodrome Silent Film Festival 2016 in Scotland, Film Spring in Budapest. and many other festivals in Poland and abroad. So far, they have already played at over 400 different events, such as club concerts, festivals, theatre plays or tappings for the silent films.
They created their own unique style characterized by the unconventional use of musical instruments and a fusion of many music styles.
The musicians are the authors and performers of the soundtrack for Piotr Cieplak's play "Albośmy to jacy, tacy" based on "Wesele" by S.Wyspiański (Zygmunt Hübner Powszechny Theatre in Warsaw, 2007). The spectacle has been played in the capital of Poland for 50 times, and transmitted by TVP Kultura several times.
In their discography you can find 6 albums. In 2004, CZERWIE released an album entitled "Padlina". In 2008 a limited project titled "Otwarta Sztuka dla Ludu" was launched, which appeared in Polish and international radio stations for several times. Some of the actors of Powszechny Theatre appeared in this album (for example: M. Benoit), electronic music producers and many other artists from the Polish music scene.
In 2012 CZERWIE released – stylistically diverse album "Melanż", which was recognized by critics as one of the best Polish albums of 2012.
In 2013 – the band released Czerwie Nosferatu Live album. The band recorded their concert tour under the same name.
Next, they released the music for the silent movie with Pola Negri "Mania" (2016), and a soundtrack to the masterpiece of a silent film "Metropolis"(March 2017).
2018 – "Kult Ciala" M.Waszynskiego and The Cabinet of Dr. Caligari.
In the meantime, the group creates the soundtracks for theatre (among others: Theater Klinika Lalek), plays silent films, documentaries and fiction (Xawery Zulawski TVP Kultura), and recently soundtrack for a film "Nie wolno się brzydko bawić" – a documentary about a children's concentration camp in Łódź during the World War II, directed by Urszula Sochacka, produced by TVN and the Polish Institute of Film Art. Premiere: January of 2013.
In March 2016 – the group was invited and performed at the European prestigious Hippodrome Silent Film Festival 2016 in Scotland.
2018 – the group opened the 24th Film Spring in Budapest.
The band performed in Duesseldorf Film Museum in 2018
Czerwie members: Wojtek Zborowski, Maciek Kudlacik, Pawel Zawarus, Piotr Bogunia. (percussion, xylophone, percussion instruments, ethnic instruments, bass guitar, guitar, mandolin, accordion, synthesizers, vocals and others).
CZERWIE is one of the best Polish groups playing live to silent films.
www.czerwie.com.pl
www.facebook.com/czerwie