Di. 30. Mai 2017
MMRP – Nr 1 präsentiert: Rebecka Pershagen (Sweden)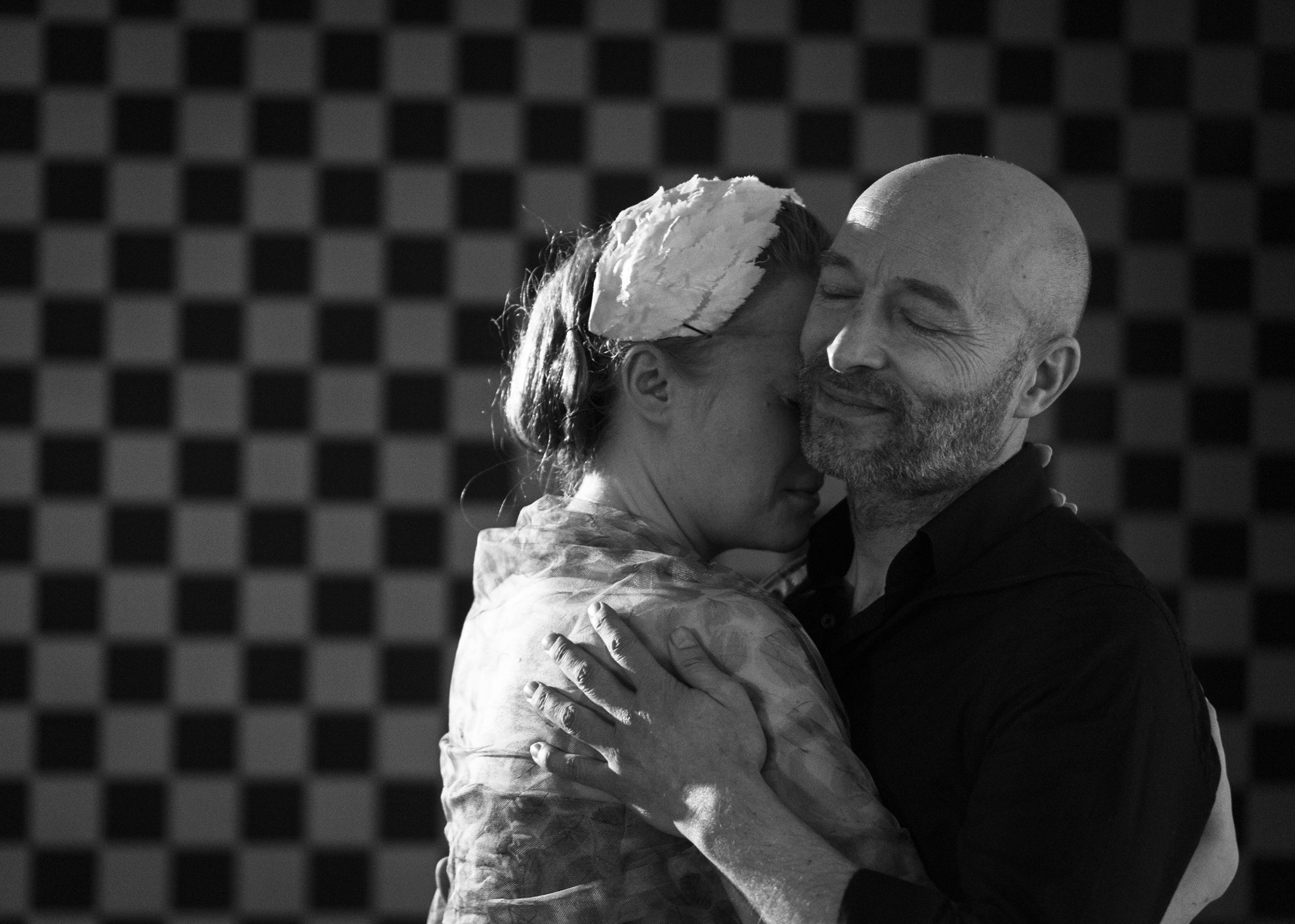 Montez Micro Residency Programme 2017 –
curated by Elizabeth Coleman-Link – Kunstverein Familie Montez
Rebecka Pershagen (Sweden)
is the first Artist to be invited to the Montez Micro Residency Programme with her performance piece " The first and last dance" in The White House for the Opening of the Frankfurter Kunstsommers 2017 .
The Micro Residency programme is a chance to invite diverse International artists and collectives, to offer a platform/forum for new innovative Arts, developing our contacts made whilst attending the Supermarket Art Fair, Stockholm, with a view to building exchanges/collaborations in the future.
RED SALT a Stockholm based gallery / studio/conceptual artist group Andrej Zverev/David Heikkinen/Wojciech Pindur ) has been selected to make an Installation called PASSIONS OF THE FUR in The White House at the end of June.
"A woman is sitting on a chair, motionless. You can see that she is waiting for someone. She is waiting for her beloved to come back, and to dance the very last dance with her. No more words are needed. After the dance is over, they will never see eachother again.
---
The First and Last Dance was created through my interest for the energies in strangers meeting, slowing down the pace of the city and movement in public spaces.
In this day and age, I am fascinated by the fact that temporary sexual relationships are viewed as less intimate than dancing a slow dance or even just sitting quiet and/or looking into a strangers eyes. I wanted to create a space where the visitor would become the protagonist and attribute a part for them as someone emotionally charged for me, but without using words.
As in all my pieces, I strive for authenticity and draw from personal experiences, and let the audience themselves decide what is real and not. This is although the most fictional piece I have created so far in my career.
Events that happen between strangers in the city is a big obsession of mine, as well as mortality. For most of the audience, we are strangers to each other, and hence it will be the first and also last time we ever dance together. Examining the energy in that meeting is my main objective for this performance.
And also, as we never know when it will be the last time we ever dance or meet a specific person, this piece is dedicated to all the people I never got to dance that final with. And also to Robert, who hates dancing but took my hand anyway.
---
PREVIOUSLY PERFORMED AT:
​
STOCKHOLM FRINGE FESTIVAL 2014 – STOCKHOLM (SWEDEN) WINNER: AUDIENCE CHOICE AWARD
HALLWYLSKA MUSEUM, 2014 – STOCKHOLM (SWEDEN)
​
NORDIC PERFORMING ARTS DAYS 2016 – TORSHAVN (THE FAROE ISLANDS)
SUPERMARKET ART FAIR 2017 – STOCKHOLM (SWEDEN)
https://rebeckapershagen.wix.com/daddyissues
https://rebeckapershagen.wix.com/home
https://tempus-fugit.se/
https://vesperboken.tumblr.com/
httpss://www.facebook.com/events/1368847536542967/
httpss://www.youtube.com/watch?v=e6H0fBIsyZ4
httpss://www.youtube.com/watch?v=wyzkCiH9R9k
(Performance gefördert vom Kulturamt der Stadt Frankfurt)
Freier Eintritt