Do. 23. März– So. 26. März 2017
Supermarket 2017 – Stockholm Independent Art Fair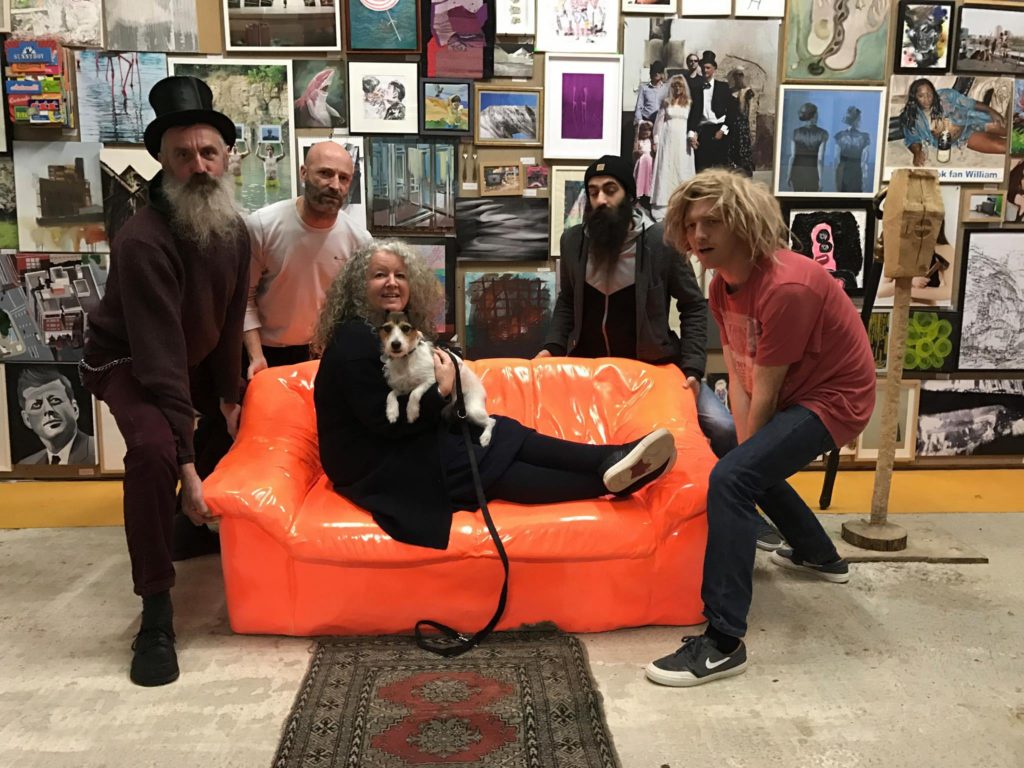 Welcome to the latest edition of SUPERMARKET – Stockholm Independent Art Fair!
Kunstverein Famile Montez – Artists:
Sascha Boldt, Eun-Joo Shin, Davide di Taranto, Vroni Schwegler, Manfred Peckl, Hans Petri, Eva Schwab, Frank Lorenz, Ricardo Shally, Aroa Ferrer, Kai Teichert, Eva Weingärtner, Marc Jung, Carlos Kella, Guido Zimmermann, Jens-Ole Remmers, Albrecht Wild, Susannah Martin, Jan Petersen, Lizzie Coleman-Link, Jerome North, Eyüp Kardas, Petra Johanna Barfs, Mundo Diaos, Simone van de Loo, Max Weinberg, Natalja Kreiter, Pascal Schonlau, Dirk Baumanns, Sebastian Bieniek, Christoph von Löw, Mirek Macke, Paul Hirsch, Nicholé Velásquez, Sandra Mann, Allmut Plate, Bea Emsbach, Anja Teske, Thomas Erdemleier, Barbara Engelhard, Thomas Jüptner, Justine Otto, Simon Metzger, Edwin Schäfer, Micki Tschur, Zandra Harus Mariola Brillowska, Thomas Draschan, Jörg Immendorf, Isabell Friedrich, Konrad Hasse, Vesna Bilic, Konstantin Arro, Piotr Bilewicz, Christaan Tonnis u.a.
https://www.supermarketartfair.com/exhibitor/kunstverein-familie-montez/2017
SUPERMARKET is an international artist-run art fair that provides a showcase of artists' initiatives from all over the world with the aim to display their unique projects and ideas, create opportunities for new networks on the Swedish and international art scene, and share the passion and vitality that are present in this sphere of the art world. SUPERMARKET 2017 brings a wide range of international artists' initiatives from countries such as Palestine, Argentina, Russia and many more.
This year over 200 artists from 45 cities around the world will contribute to an extensive and varied programme of exhibitions, performances, moderated discussions and seminars. The fair also features the second year of our successful Professional Networking Participants programme (PNP) and our internationally distributed Supermarket Art Magazine.
When? March 23–26, 2017.
Opening hours: Thursday–Saturday 11–20, Sunday 11–18.
The press viewing and Professional Preview takes place on the 22nd of March.
Where? Svarta Huset, Telefonplan. Next to Konstfack. Take the red metro line no. 14 towards Fruängen, metro stop 'Telefonplan'.
Admission: SEK 120
Admission including catalogue/magazine: SEK 150 (SEK 120 for students/ seniors)
Weekend Pass (4 day) including catalogue/magazine: SEK 200
Catalogue/magazine: SEK 100
Children under 16 free admission!
The tickets are sold at the entrance at Svarta Huset.
See more at: www.supermarketartfair.com